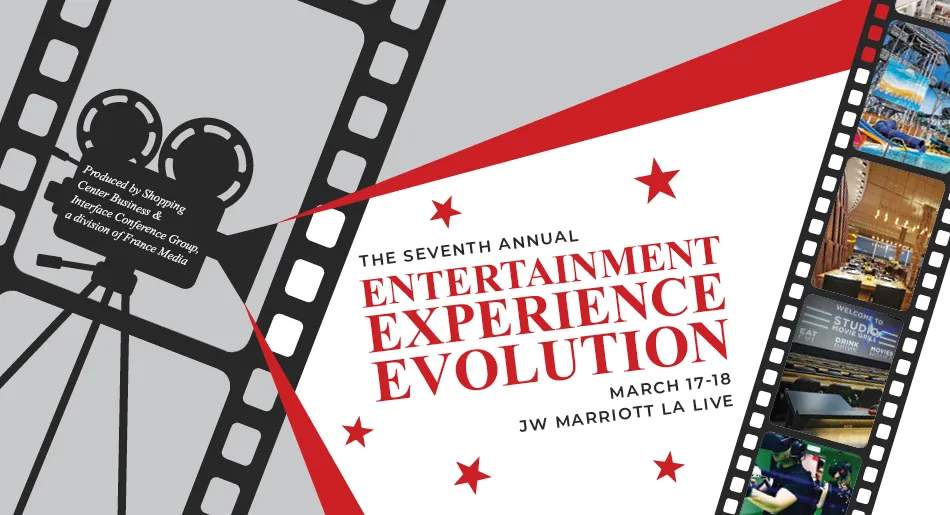 JW Marriott Los Angeles LA Live
900 West Olympic Boulevard, Los Angeles, CA
Entertainment Experience Evolution conference will host industry leaders in the retail market to network and discuss the upcoming trends in retail/entertainment-oriented environments.
JW Marriott Los Angeles LA Live
900 West Olympic Boulevard, Los Angeles, CA
Entertainment Experience Evolution is the conference that gives you the tools and knowledge to push the envelope further and continue the industry's progress. This event, hosted with Shopping Center Business magazine, will offer knowledge from futurists and developers, as well as retail, dining and entertainment executives who are leading the way to change for the retail real estate industry.
Join more than 700 industry executives for the industry's only event that brings together exciting new entertainment concepts, restaurateurs, retail operators, retail developers, designers, and futurists to discuss the evolution of the physical retail environment.