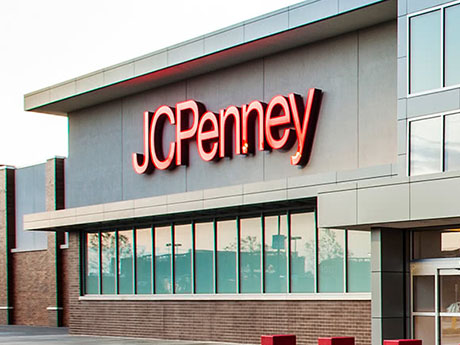 Jersey City, N.J. — Copper Property CTL Pass Through Trust has sold seven JCPenney retail locations on the East Coast in three transactions totaling $65.2 million. The assets include stores in Delaware, Maryland, New Hampshire and Virginia. The buyers were not disclosed.
Copper Property is a New York common law trust that was established to acquire 160 retail properties and six warehouse distribution centers from department store chain JCPenney as part of the retailer's Chapter 11 reorganization plan.
The stores are located at the following malls and shopping centers: Christiana Mall in Newark, Delaware; The Mall in Columbia in Columbia, Maryland; Westfield Annapolis in Annapolis, Maryland; Fair Oaks Mall in Fairfax, Virginia; Springfield Town Center in Springfield, Virginia; Pheasant Lane Mall in Nashua, New Hampshire; and Dulles Town Centre in Sterling, Virginia.
The assets traded at a blended implied cap rate of 7.28 percent across three all-cash deals. Hilco JCP LLC, an affiliate of Hilco Real Estate LLC and manager of the trust, and an affiliate of Newmark represented the seller in these transactions.
"We believe these sales reflect current market conditions and the market's recognition of the solid performance of JCPenney post-reorganization," says Neil Aaronson, principal executive officer of the Jersey City-based entity.
JCPenney filed for Chapter 11 in May 2020 citing hardships from the COVID-19 outbreak. Later that year, Simon and Brookfield partnered to purchase the retailer at auction. In 2021, JCPenney's retail and operating assets exited Chapter 11 bankruptcy protection as part of the creation of Copper Property CTL Pass Through Trust.
The goal of the trust is to sell all its assets to third-party investors, and to date it has sold six distributions centers and 23 of its retail properties, generating a total of $868 million in sales proceeds. Aaronson says that the trust has 137 remaining retail assets on the books.
In recent months, JCPenney has appointed a new chief financial officer (Stephanie Plaines) and chief marketing officer (John Aylward). The Lewisville, Texas-based retailer has also recently partnered with high-end boot retailer The Frye Co. to launch Frye and Co., a new collection of apparel, footwear and handbags that is available online and at 300 JCPenney department stores (Frye-branded apparel only available in 150 stores).
— John Nelson
classic-editor-remember:

classic-editor

bs_sponsor_advertiser_id:

104493

bs_sponsor_advertisement_id:

bs_ads_disabled: