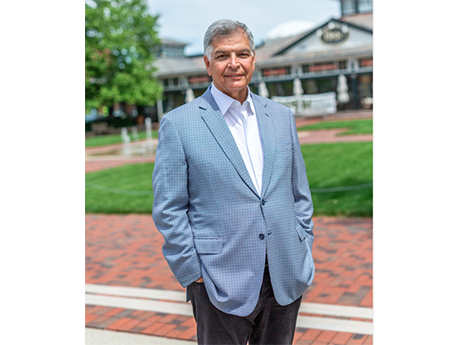 Beset by pandemic pressures and evolving in the face of ongoing demographic and sociocultural shifts, the commercial real estate industry is on the cusp of some profound changes. The retail and mixed-use real estate landscape of tomorrow is going to look and feel very different. 
While 2021 turned out to be a much stronger financial performer than many experts had anticipated, it seems very clear that the age of COVID has accelerated the pace of change in an industry that was already starting to shift in fascinating new directions. What those changes look like, what kinds of retail and mixed-use environments are going to be successful, and what the industry will look like a decade from now, are questions that owners and operators need to be thinking about if they want to stay relevant in years ahead. 
Lost and found
One of the biggest changes isn't just coming — it's already here: the dramatic reduction in the number of traditional malls. Some forecasts predict the loss of 20 percent of traditional malls in the next five years — and more than half of all traditional malls in the next ten. The pandemic has been the coup de grace for a staggering segment, hastening a process that was already well underway. The loss of so much square footage leads to a natural question: how (and where) will retailers replace that volume? Online sales and new market opportunities will help but aren't likely to be enough to replace what has been and will be lost. A brick-and-mortar presence is now a must-have for any retail brand — especially those focused on discretionary spending. Industry innovators and developers have always had to evolve and adapt to an ever-changing development landscape and the priorities of consumers. The challenge ahead of them isn't small. At a time when a significant percentage of traditional malls are outdated, there are real questions about what will emerge to fill those gaps.
Questions…
Speculation about what will replace traditional malls often starts with big box and power center concepts. Could they be the "new" anchors for lifestyle/specialty environments? While there are examples of power centers emerging as alternatives to traditional malls in some markets, any success speaks more of a lack of appealing alternatives. Brands like Target and Walmart continue to invest in online retail and have a utilitarian nature that makes them poorly suited for the experiential draw that elevates great anchors. Furthermore, they are typically in environments that cannot achieve the critical mass of 30 to 40 specialty retailers. 
What about the rebirth of the "lifestyle" centers of 20 years ago? Their demise shows the challenges they still face. The fact that smaller projects are comparatively inflexible — and correspondingly more vulnerable to shifting consumer sentiments — highlights the problem with developing retail real estate that targets a specific generational demographic. Time is undefeated. Demographics shift: yesterday's Boomers are today's Millennials. That is why the best retail environments have multigenerational appeal and require a larger critical mass of specialty retailers.
That critical mass is important because durable small-scale retail assets are otherwise extremely difficult to sustain. The concept of critical mass exists for a reason, and smaller projects do not have the same flexibility to evolve their tenant mix over time. 
The recent dip in outlet centers, another replacement candidate (and the former darling of the retail real estate world), can likely be attributed to their often-remote locations, lack of sense of place, and lack of leisure time uses.
…and Answers
The bottom line is that the physical retail environments of the future will often be integrated into mixed-use environments, follow traditional urban design principles, be anchored by leisure time (dining/entertainment) uses, and will be noticeably more experiential. Smaller concentrations of retail and leisure time uses, likely in the 100,000 to 200,000 square-foot range, are going to evolve to fill the ecological niche left by larger traditional malls. These venues will not always be anchored by larger tenants, and will sometimes be incorporated in or adjacent to, existing urban environments.
Many markets can accommodate what will be larger-scale iterations of the lifestyle center model, perhaps 30 to 40 tenants instead of 12 to 18. These centers could occupy a sweet spot at the intersection of flexibility, experiential potential, and critical mass that seamlessly fit the gap in the market left by shuttered malls.
The next question becomes how to "anchor" these physical transactional and gathering environments in the absence of traditional department stores. The primary traffic driver will be a collection of regularly updated specialty retailers that creates a critical mass of retail. They will be "anchored" by the sense of place of public areas, a possible civic destination (such as a museum), an experiential collection of dining and entertainment uses, and an integrated non-retail element with office, residential and/or hospitality components. In the future, non-retail components being enhanced by the surrounding retail environment will be an essential part of the return calculation for developers. 
Consequently, retail and mixed-use innovators are likely to invest in modifying some existing assets to accommodate a wider range of concepts and retail spaces. Discretionary grocery anchored projects, including brand such as Whole Foods, Thyme Market and Traders Joe's, complemented with residential, office or other complementary uses, could be a popular formula going forward.
Similarly, existing urban environments with a strong sense of place, sometimes with existing or potential non-retail real estate uses, and with public support and organization, can become a physical transactional and gathering place anchoring a critical mass of retail. The 3rd Street Promenade in Santa Monica, California, is a good example.
The unifying factor is experience, and experience is only going to grow more important as the industry adjusts moving forward. Not just the experience of shopping and purchasing, but simply being in a space that makes you feel good has enormous power to drive traffic and bolster bottom lines. There is virtually no aspect of commerce where experience doesn't play a critical role. Something as seemingly straightforward as opening the packaging can be an experience (as brands like Apple have led the way in demonstrating). There's a reason why the term unboxing has grown in popularity in recent years. Retail brands, businesses and environments need to prioritize the consumer experience in everything they do: from design and location, to tenant choices and amenities, to interactive and artistic elements they use to enliven their spaces.
As for what retailers are likely to thrive in this new ecosystem, food and beverage destinations will remain popular. Brands like American Girl, Build-A-Bear, and others that offer interactive experiences and emotional connections, will continue to grow in prominence in brick-and-mortar retail. Pandemic concerns aside, physical spaces remain important to consumers of all ages, even during a steady and significant increase in online commerce. The industry may be changing, but the fundamental human need to connect — with brands, products, places and people — isn't going anywhere. Physical retail environments must continue to recognize and address that need.
Finally, because specialty retail environments are want-based spending environments that represent less than 15 percent of consumer spending, their need to reach many households still requires these environments to be regionally accessible. Fittingly, this makes many old traditional mall sites desirable. Meaning that many of these emerging physical transactional and gathering places will be both literal and figurative mall replacements in the larger retail landscape.
—Yaromir Steiner is the founder and CEO of Columbus-based Steiner + Associates, a real estate developer and master-planner that provides development, leasing, management and advisory services. 
classic-editor-remember:

classic-editor

bs_sponsor_advertiser_id:

104493

bs_sponsor_advertisement_id:

bs_ads_disabled: